Family Friendly & Group Accommodations
King Bed Garden Suite
Traditional King Bed Garden Suite have a king bed in a separate bedroom, and a full size pullout sofa bed in the main living area. This Garden Suite is located at the forefront of the property near the pool.
Capacity: 2-4 people
Traditional King Bed Suite Rates: vary by season
Our Traditional Suites offers the space that a family or group wants at a price you can afford. Each suite has a sitting area where you can watch your favorite movie or show on the mounted flat screen TV. During the cooler months enjoy the gas fireplace while deciding what new adventure awaits you. The separate bedroom has a king bed. There are two suites per building with a shared deck, all on one level.
King bed in separate bedroom
Pullout sofa bed
43″ flat screen TV
DVD/blu-ray player
Seasonal gas fireplace
Mini refrigerator
Coffee maker
Private bathroom
Air-conditioned
4-Bed Garden Suite *Pet-Friendly*
Traditional 4 Bed Garden Suite offers a king bed and a twin bed in the separate bedroom, and two twin beds in the main living area. These suites are set to the rear of the property in the shade of the woods.
Capacity: 5 people
Traditional 4-Bed Rates: vary by season
Our Traditional 4 Bed Suites are perfect for larger groups and families. Each suite has a king and a twin bed in the bedroom, and two twins in the living room so up to five people can comfortably share. Still not enough space? Take both suites in the duplex and make yourselves at home! Dogs are welcome in these 4 Bed Garden Suite units.
King bed and twin bed in separate bedroom
Two twin beds
43″ flat screen TV with DVD/blu-ray player
Mini refrigerator
Coffee maker
Private bathroom
Air-conditioned
---
*Four Footed Friends:
We welcome your well behaved, well traveled dog . The New England Inn & Lodge has a few select rooms that are set up for our 4 legged friends. He/She can not be left in the room for long periods of time, unattended.
There is a $50 per dog fee.
2-Bed Garden Suite
Our recently renovated 2-bed Garden Suites are spacious and luxurious, with an open living design and two queen beds. A small wall divides the room into a sleeping area and a living area. Rates vary by season.
Capacity: 4 people
Garden Suite Rates: vary by season
Our open concept garden suites are spacious and luxurious.  The sitting area has space for the whole family with couch and two chairs. Also in the room is a 43″ HD TV,  with composite connections for most gaming systems that will provide entertainment when you need it, and can be viewed from the sitting area or the beds.
The two queen beds are separated from the sitting area by a half wall and there is plenty of space for all your belongings.  The room also has a microwave. small refrigerator, coffee maker and vanity with wall mounted hair dryer. The private bathroom has a full tub and a full vanity with marble counter top.
Loft Garden Suite
The Traditional Garden Loft Suite has a staircase leading up to a lofted area with a double and a twin bed, and also features a bedroom with a king bed on the first floor. This room is an easy walk to the pool and restaurant.
Capacity: 5 people
Contemporary Loft Suite Rates: vary by season
Looking for even more space for friends or family? The Traditional Loft Suite has the space you need. A King bed in the bedroom and a Double bed and Twin in the loft overlooking the living room. There is a seasonal gas fireplace, Cable TV and more.
King bed in separate bedroom
Double and Twin bed in Loft
43″ Flat Screen TV with DVD/Blu-ray player
Mini refrigerator, coffee maker
Air-conditioned
Sandy Creek Cabin (2 Units)
Your family reunion starts here! Just minutes from the White Mountain National Forest & North Conway! This 6-bedroom, 4 bath rental encompasses luxurious living with updated amenities, & contemporary natural wood decor. Enjoy time on the deck, or eat at Tuckerman's Restaurant a short walk away. Start your day hiking, tubing or skiing at the many venues just minutes away. In the evening sit and enjoy the gas fire in the cozy living room.
One Side Capacity: 7 people
Both Sides Capacity: 14 people
Sandy Creek Cabin Rates: vary by season
Rates are year round and vary by season.
Rates listed above are subject to the 8.5% NH rooms and meals tax.
We reserve the right to modify rates 30 days prior to your arrival. If this happens and you do not agree with the changes, we will refund you entirely, with no cancellation fee.
Daily room service is not provided on short stays. On stays of 4 nights or more housekeeping is provided every other day at no additional cost, when requested.
Certain accommodations are for two adults only. We reserve the right to change your accommodation if you violate this policy.
If we discover that you have brought a pet without notifying us, you will be subject to a $250 cleaning fee.
If we discover that you have brought a pet into a non-pet-friendly accommodation, you will be subject to a $500 cleaning fee.
Deposits and Cancellation:
50% deposit (100% for 1 night) required at booking. Deposit returned with a minimum 15 day notice less a $25. cancellation fee. With less than 15 days notice of cancellation your deposit will be applied toward a future stay good for one year. If you cancel with 24 hours or less or fail to show, you will forfeit your deposit.
Cancellation Policy for Special Promotions, Weddings & Special Events may be more restrictive.
Minimum Stay: A two night stay is required, depending on the Season and/or promotion.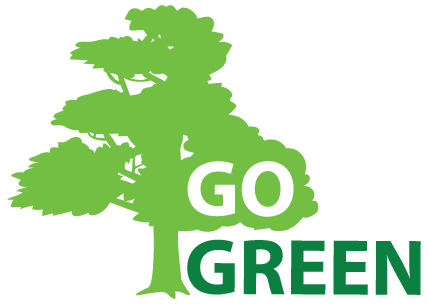 An Inn our size uses as much water in one day as a family of four uses in two weeks!
Did you know that it takes 3 gallons of water to clean each pound of laundry generated by a hotel?
The New England Inn and Lodge is acting more environmentally friendly by asking our guests to work with us. On short stays, daily housekeeping is done by request for a small fee. We only offer housekeeping for stays of 4 days or more, free of charge.
We have installed on demand hot water systems, energy efficient cooling and heating systems and changing to LED lighting throughout the property.